Kolosseum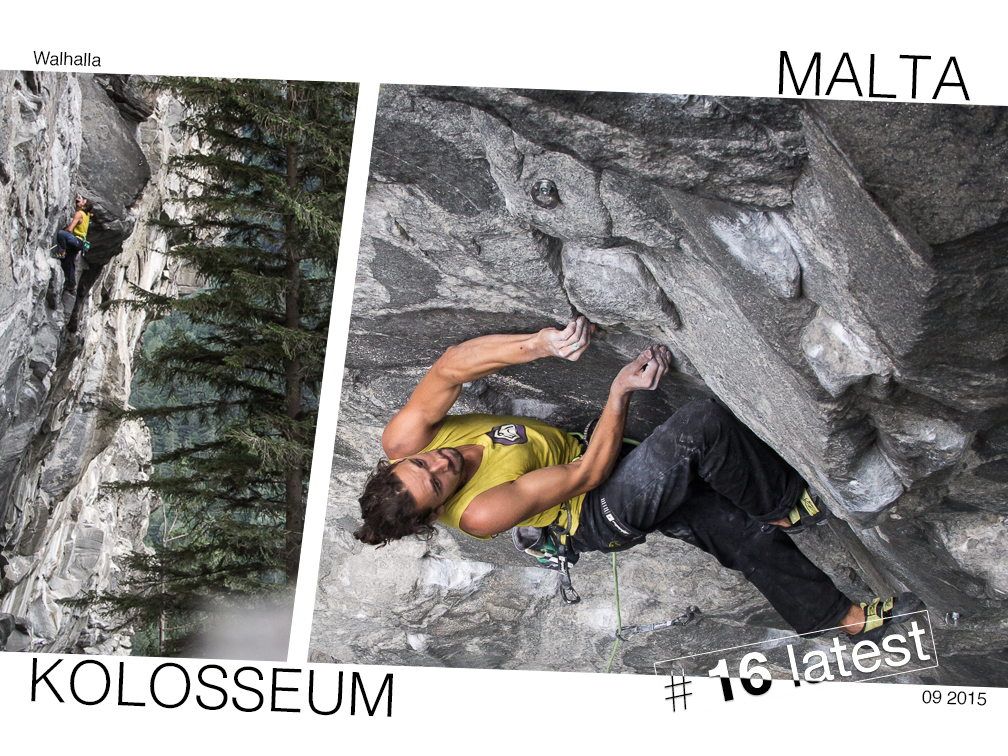 Sport climbing in Maltatal is getting bigger and bigger, especially after the publication of the Maltatal Climbing Guidebook and the online topos at mountaininfo.eu. Right now the most popular sector apart from the well known Kreuzwand might be the Kolosseum. The huge cliff right above the bouldering sector Schleierwassefall attracts mainly advanced climbers due to its lack of beginner routes.
So it wasn't much of a surprise to meet Andi Matuska and Bernd Schlögl at the crack, both no strangers to hard routes. When I arrived at the bottom of the wall Andi was just putting on his shoes for another redpoint attempt in Walhalla, a line opened by Berni Fiedler in May 2015. With a proposed grade of 8c+ Andi was trying hard to do the first repetition of the most challenging route in the area. Dangling in my harness I got the chance to witness Andi's flawless ascent through the viewfinder of the camera. Watching his fluent movements on the smooth features of the Gneiss made me smile. For a few sequences he found different beta so for him the route checks in at around 8c.
Spending an afternoon with two super motivated climbers was a treat. For a moment or two I really considered tying into a rope again.