Evolv Nexxo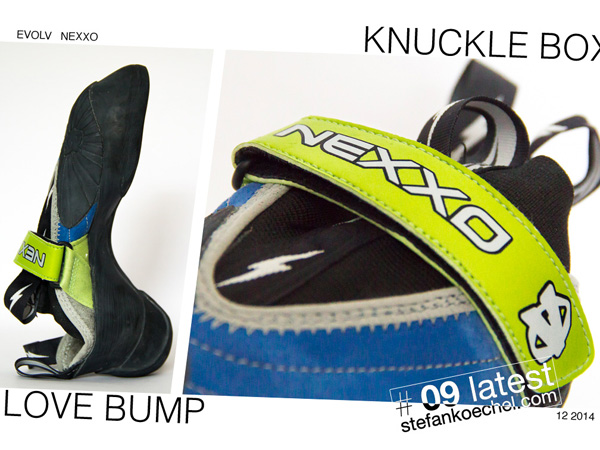 More than two years ago, when I got my first climbing shoes from Evolv, I really didn't know what to expect. But as it quickly turned out the Shaman became the most important piece of equipment in my back bag. Perfect fit, especially the heel, guaranteed optimal precision and support no matter if bouldering or sport climbing.
And then the box arrived.
About ten days ago I was woken up by the ringing door bell. The always friendly delivery man put a box in my hands and left me standing there. I already knew about the content so there was only one question in my head: Will it fit?
And yes it did! Feeling the all new Nexxo for the first time, how the smart combination of fabric and rubber coats the foot in a stable but gentle way, motivated me to drive to the crag immediately. But I had to wait for one long day before testing them outdoors. I wasn't disappointed. On the contrary: It is soft yet it is powerful. It is convenient and it is precise.
I am happy to have one more pair of climbing shoes I can rely on while I am out in the woods.